Startbeitrag von Patrice Terrier am 17.06.2009 15:10
This WD12 project, shows you how to create a "hyper-realistic" GDImage 5.00+
gauge
control.
It mixes 2D and 3D altogether, with the hability to change the aspect of the
lens
on the fly.
All the layers are linked together to work as a single entity, you can see it using the mouse to drag the compass and/or using the keyboard with the direction keys.
The widget itself is composed of 4 layers, including one OpenGL 3D sphere animation.
All the visual parameters can be adjusted using the sliders located on the right panel.
Note: you must have a graphic card that is OpenGL 2.00+ compatible to run this project.
Screen shot: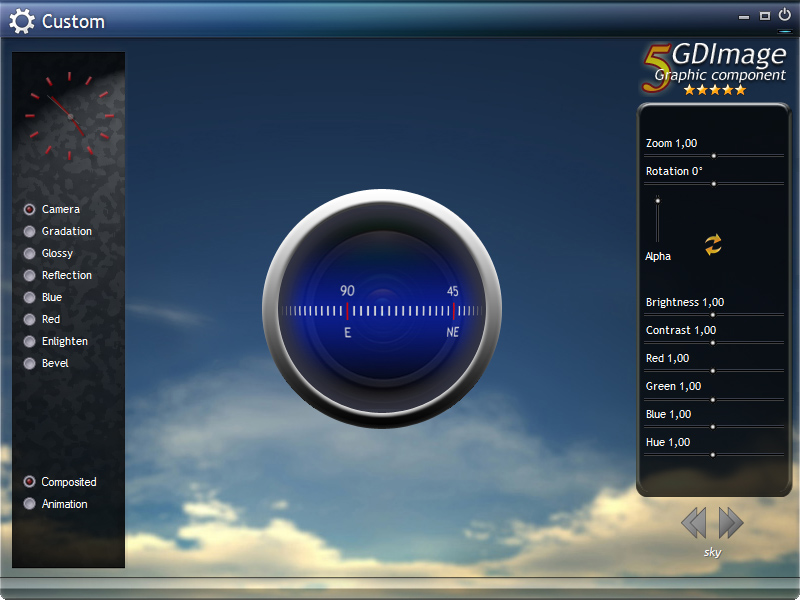 Direct link to download the complete WD12 project.
...