Startbeitrag von Markus K. am 08.07.2017 09:34
Hi all,
i am very upset.
I wrote this week an email to PCSoft because i wanted to know when the the listed feature "Management of text areas" will be available. Yesterday Jerome told me:
"In fact, this is a mistake, this feature is not planned for version 22.
I'm sorry for this news.
It's planned to the next major release."
There are many any other features listed with a * (see
here
)
The actual version of the word processing control is absolutely useless.
Example with text area:
I have a very simple letter, there is nothing special in it. In Word it looks like: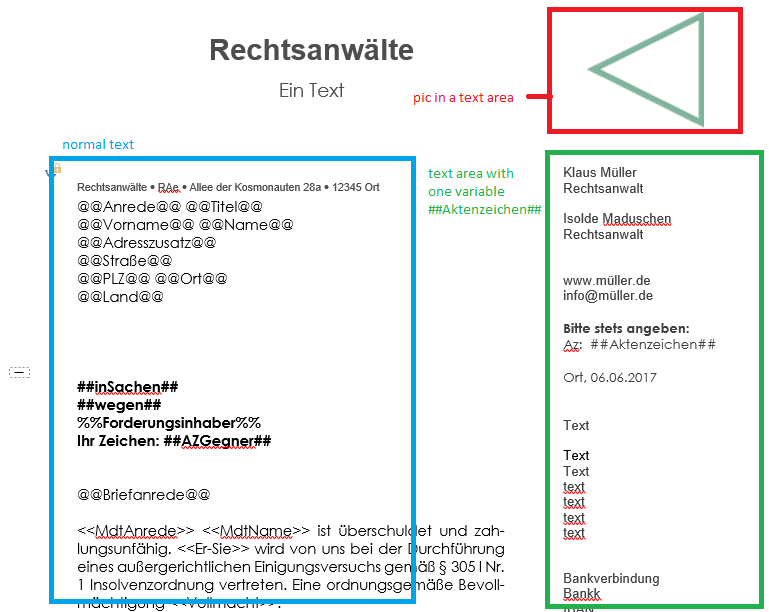 Open it in the word processing tool: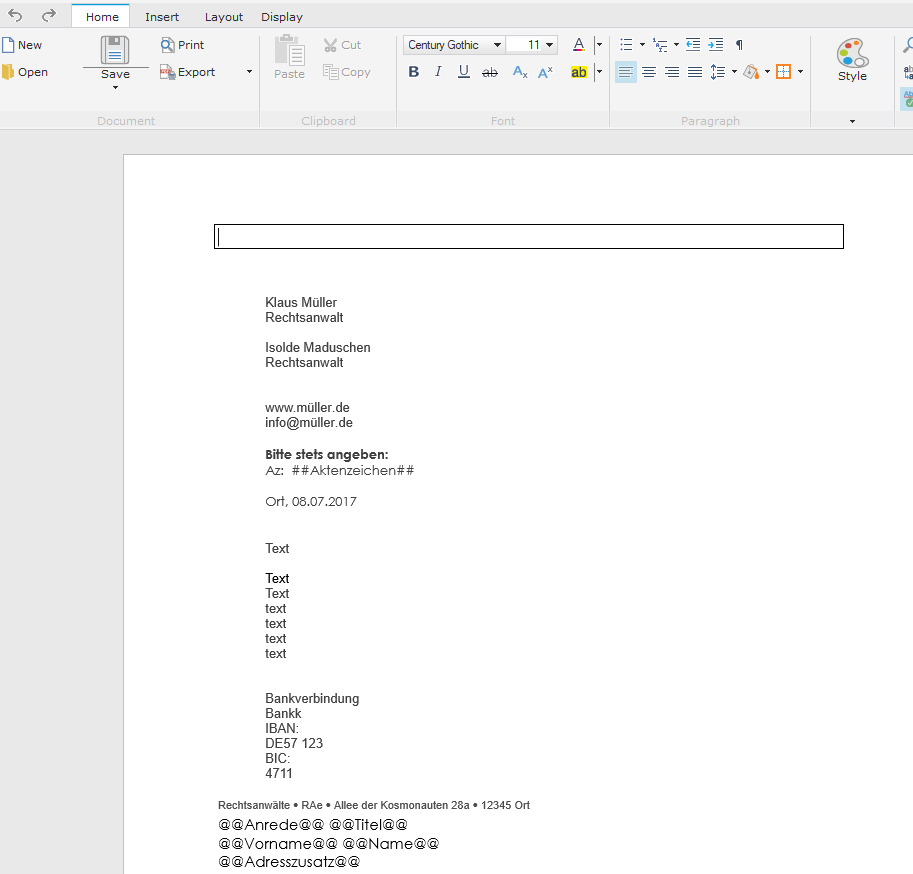 So i thought i build a document without text areas and i use a table instead. In Word it looks like: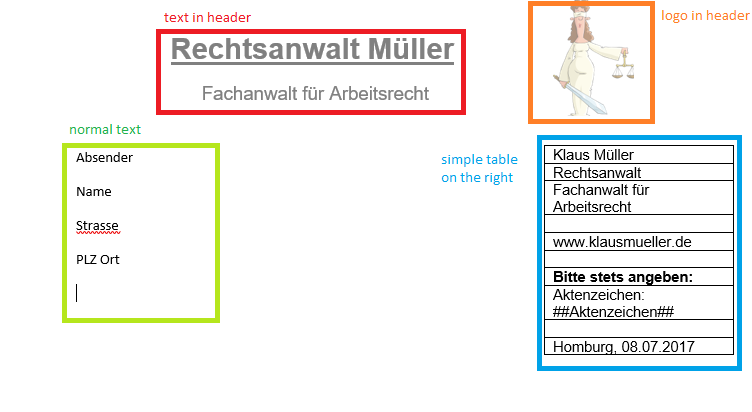 Open it with the wp control: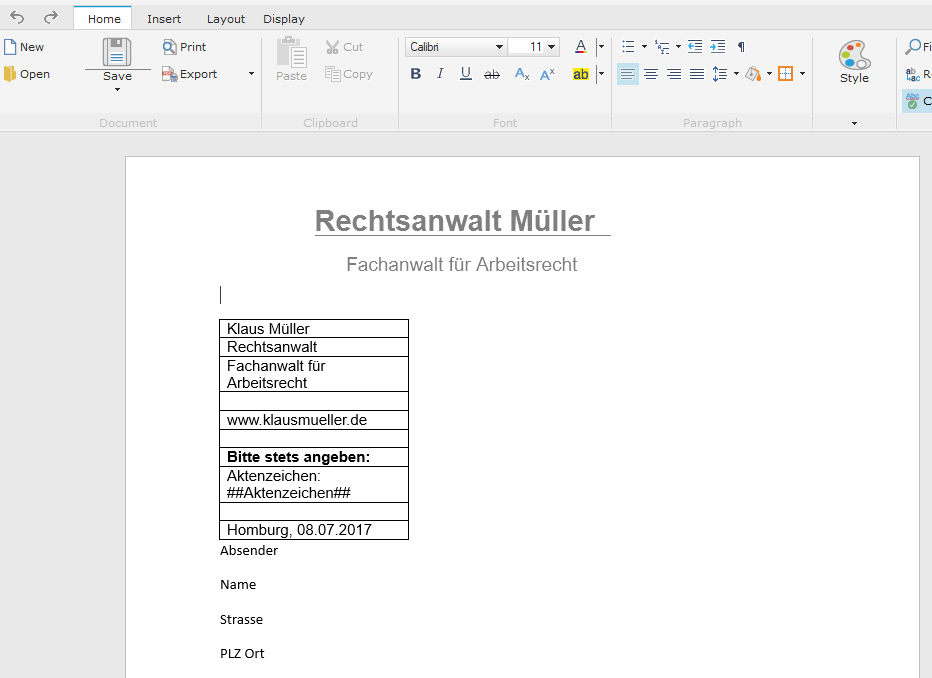 Is this a joke? I cant even build templates without text areas in word and use them in the word processing control. Did they ever tested her new control? It cant handle the most standard functionalities of word for writing simple letters. What should i do with plain text which is the only working feature?
I think they overextend themself with the promised features. Now they see they won't get them done before revealing V23 and so they say it was a mistake to list them.
It was the last time for me that i believed their promises.