Startbeitrag von Markus K. am 09.07.2017 09:53
Hi,
as the word processing tool is not usable i will have a look into TX TextControl.
But if i add an ActiveX control in WD22 it doesnt show me the TX entries. In an WD20 project i used ActiveX too. If i open there the pulldown to select the control it shows me a lot more entries:
WD 20: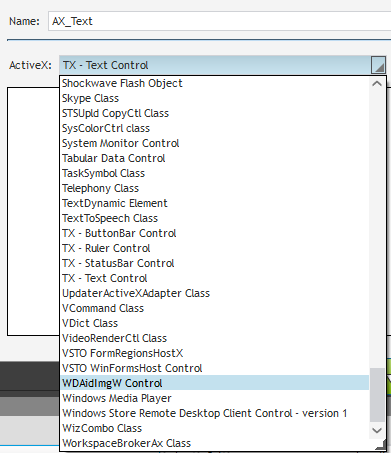 WD22:
Where does this behaviour come from? Do i do something wrong or it is another bug/feature?